This message was sent to ##Email##
| | |
| --- | --- |
| July 18, 2019 |   |
---
| | |
| --- | --- |
| USAA and Hiring our Heroes team up to fight MilSpouse unemployment epidemic | |
Connecting Vets
The unemployment rate for military spouses is four times the national average. There are a number of factors that play into that, chief among them the regular moves that come with military life. USAA and Hiring Our Heroes say those are factors that need to be and can be overcome.
READ MORE
| | |
| --- | --- |
| Wisconsin National Guard plans disaster training exercise | |
The Associated Press via Fox 6 Now
People in Monroe and Juneau counties can expect to see more military vehicles on the road and aircraft overhead as the Wisconsin National Guard runs a massive disaster training exercise. The training is designed to help civilian emergency management officials and first responders coordinate with the military in a host of disaster scenarios including high winds, evacuations and a storm surge collapsing buildings and causing mass casualties.
READ MORE
| | |
| --- | --- |
| BAE gets green light to help build extended-range cannon prototype for US Army | |
Defense News
BAE Systems has been given the go-ahead to integrate the various parts that will make up the U.S. Army's Extended Range Cannon Artillery prototype through a $45 million contract award, according to a July 15 company statement. Under the Army's program, BAE will increase the range and the rate of fire on the current and future M109A7 self-propelled howitzers — otherwise known as Paladin Integrated Management.
READ MORE
| | |
| --- | --- |
| Air Force sends F-35s, F-15s to Europe in combat readiness test | |
Stars and Stripes
The U.S. Air Force sent a group of fighters and transport aircraft to Poland, Lithuania and Estonia recently in a test of the service's ability to quickly deploy air power overseas, the military said. The deployment of F-35A Lightning IIs, F-15E Strike Eagles and C130s arrived at Powidz air base in Poland as part of Operation Rapid Forge — a drill designed to test Air Force combat readiness, U.S. Air Forces in Europe said in a statement.
READ MORE
---
Promoted by

 
---
| | | |
| --- | --- | --- |
| | | CSU offers flexible online degree programs and affordable tuition rates to military families. CSU provides its students with online associate, bachelor's, master's, and doctoral degree programs in business administration, criminal justice, fire administration, occupational safety and health, and more. Visit ColumbiaSouthern.edu/Military or call (877) 347-6050 to learn more. |
| | |
| --- | --- |
| EANGUS USAA Rewards Credit Card | |
USAA
Apply for the EANGUS USAA Rewards™ credit card available in both American Express® and Visa Signature®. The card that makes it easy for you to support EANGUS.

USAA Bank will make a contribution to EANGUS when you open an account, make eligible purchases and keep an active account. Your support helps EANGUS address issues affecting active and retired National Guard, their families and employers.

Thank you to our Affinity Partner, USAA, who is the Exclusive Provider of the Financial Services for EANGUS.


| | |
| --- | --- |
|   |  2019 EANGUS NATIONAL CONFERENCE |
---
| | |
| --- | --- |
| Call to the 48th EANGUS Conference | |
EANGUS
The 48th General Conference of the Enlisted Association of the National Guard of the United States (EANGUS) will convene at the Iowa Events Center, 730 Third Street, Des Moines, Iowa on August 4, 2019 and will run through August 7, 2019.

Please refer to the "Call to the Conference" memo which contains detailed information on Lodging, Registration, Travel/Ground Transportation, and Attire. It also includes information on this year's Elections, Committee Assignments, and the Host State Golf Tournament. The most up-to-date information can be found on the 2019 EANGUS Conference website at https://eangusconference.org/. A complete agenda, to include meeting times and information on other conference events, will be published and continuously updated on the website.

I look forward to seeing you at the 2019 EANGUS Conference where "Nothing Compares to Iowa..." Safe Travels!

KAREN M. CRAIG
CSM, USA, Retired
President, EANGUS
| | |
| --- | --- |
| EANGUS 48th Annual Conference 2019 | |
EANGUS
The exhibitor floor plan for EANGUS' 48th Annual Conference is now available online. Booths will be assigned on a first come/first serve basis. Floor plan will be updated on Mondays.

2019 EANGUS Prospectus/Exhibitor Information and Application
Registration
$150 until July 1, 2019. No refunds after July 1st.
$200 – July 2 – Conference
$225 – at Conference




Please do not contact the hotel directly with any issues.
Email reservations@catchdesmoines.com or call 800-451-2625.
| | |
| --- | --- |
| Support Request Forms | |
EANGUS
AV Request
All Area Hospitality
Hospitality Room Support
Reproduction/Printing Request
Transportation
---
| | |
| --- | --- |
| EANGUS Publications | |
EANGUS
Check out our EANGUS Publications page! Click the link below to access all the information you need to know and find current and past copies of the weekly Minuteman Update, a digital library of the New Patriot Magazine, and the newest edition of the National Guard Almanac which was just published. Click here: https://eangus.org/eangus-publications/ After reviewing your State's page in the Almanac, if changes are needed, State Presidents and Association representatives may submit updates using the Almanac Updates Submission Form which can also be found at the link above. Changes will be updated regularly to the digital edition of the National Guard Almanac.

| | |
| --- | --- |
| Tell Us What You Think | |
At our National Office, we are working almost daily with TRICARE about current and future needs for you, our members.
We'd love to hear from you.
Do you have any issues with TRICARE?
Do you want help solving them?
Is there something you'd like to see changed in TRICARE?

Let us know by completing our survey
See our YouTube channel for our most recent video updates.
| | |
| --- | --- |
| Videocast - June 2019 | |
EANGUS
| | |
| --- | --- |
| Listen to the EANGUS Podcast | |
EANGUS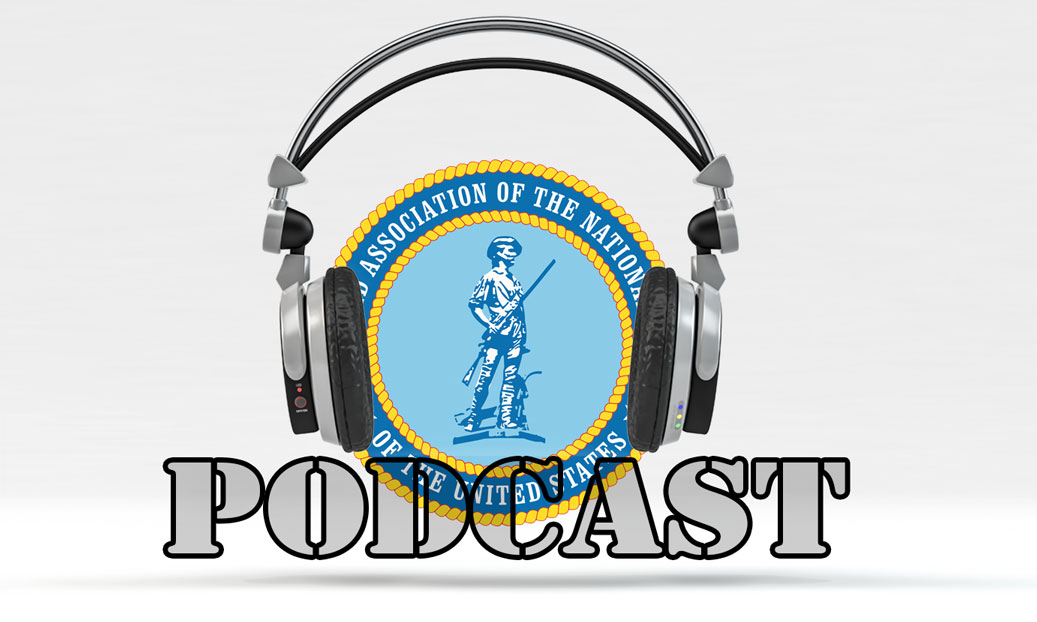 Providing news and updates from the national headquarters of EANGUS, this podcast keeps you up-to-date on legislation, services, and events from Washington, D.C.

---
---
---
| | |
| --- | --- |
| From our Platinum Partner — RecruitMilitary | |
EANGUS

EANGUS members can perform job searches based on their MOS.
Now EANGUS members can search for remote opportunities (work from home).
Key search terms: "telecommute", OR "remote", OR "work from home"

Recruit Military is excited about this feature as it enhances our ability to deliver meaningful jobs to important members of our military community, military spouses and veterans that either reside in remote parts of the country, or even perhaps live with limited mobility. With this capability, these audiences will now have ease of access to opportunities that accommodate the unique aspects of their job search. Spouses can now connect with more portable career options as they move to support their service member spouse. With this new feature, veterans who prefer to or need to work from home, will now have a path to opportunities that allow them to do so.


| | |
| --- | --- |
| Your Military Experience Equals Our Job Experience | |
Schneider
2,256 verified Veteran hires in 2019 (YTD), including 1,021 National Guard members.
9,185 verified CASY and MSCCN applicants hired in 2018 – want to be next?



| | |
| --- | --- |
| Company Solo and Team CDL A drivers needed! | |
EANGUS
For GUARANTEED COMPENSATION and our PREMIUM PAY OUT, Call Mike at 877-417-7170 or visit www.cadencepremier.com.

Click here for a video about Cadence's story, culture, and what they can offer you.
READ MORE
---
| | |
| --- | --- |
| Accidental Death & Dismemberment Insurance | |
EANGUS
Dues-paying members and life members of the Enlisted Association of the National Guard of the United States, or EANGUS, have an accidental death and dismemberment (AD&D) benefit at no extra cost to the member.

This $2,500 benefit, will automatically cover all members under age 80 whose national dues have been received or accounted for by their respective national association headquarters. There are no other enrollment requirements for the member to be covered.

For more info on the AD&D member benefit, click here.
| | |
| --- | --- |
| Technician Disability Income Insurance | |
| | |
| --- | --- |
| Traveling Overseas? Know How to Get Care With TRICARE | |
TRICARE
If you're planning to travel overseas this summer, your TRICARE coverage goes with you. However, the rules vary based on your sponsor status, your location, and your health plan. Familiarize yourself with your plan's rules and these tips so you know what to do if you have health issues while traveling overseas.

Read the full article here.

Sign up for TRICARE email updates at www.tricare.mil/subscriptions.

Connect with TRICARE on Facebook and Twitter at www.facebook.com/tricare and www.twitter.com/tricare.
| | |
| --- | --- |
| New Podcast - Listen to TRICARE Beneficiary Bulletin #510 | |
TRICARE
Listen to the latest podcast to hear about:

• TRICARE July 16 Facebook Event
• Disaster Preparedness
• Traveling Overseas Tips

Visit the Multimedia Center for this podcast and previous podcasts at www.tricare.mil/podcasts.
| | |
| --- | --- |
| Join July 25 TRICARE Webinar on TRICARE Coverage After Retirement | |
TRICARE
Will you or a family member be retiring soon? Join the "TRICARE Coverage After Retirement from Active Duty, National Guard, or Reserve" webinar on July 25, from 1 to 2 p.m. ET. When you retire from active duty or turn age 60 as a Retired Reserve member, your TRICARE coverage will change. The webinar will cover health plan eligibility, enrollment, dental and vision plans, and much more. Register today!

Read the full article here.
---
| | |
| --- | --- |
| Boots to Journeys: 2019 Normandy and Paris Experience | |
EANGUS/Boots to Journeys
It's an experience 75 years in the making: Take a journey to Paris and the beaches of Normandy — visit the world-famous landmarks in the City of Lights and witness the history of World War II's European theater. Depart on Oct. 5, 2019. For more information, contact Michael Pickens at 1-833-490-0390 or travel@bootstojourneys.com.

Boots to Journeys is an EANGUS Bronze Corporate Partner and books Executive Council travel.





Heroes Linked is your no-cost tool for securing post-military career success. Connect with individuals in the workforce, build impactful professional networks, open doors, and market yourself appropriately to the public and private sectors. We are a nonprofit program committed to National Guard members, spouses, and Gold Star families. Join Today




Reach Your Prospects Every Week




Thousands of industry professionals subscribe to association news briefs, which allows your company to push messaging directly to their inboxes and take advantage of the association's brand affinity.

Connect with Highly Defined Buyers and Maximize Your Brand Exposure
---
| | |
| --- | --- |
| Thank you to our Corporate Partners for their support | |
EANGUS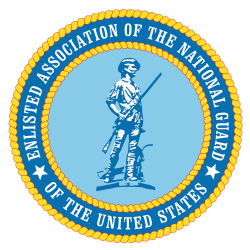 Check out our Corporate Partners' products and services that support EANGUS.

To view our Partners via the EANGUS Site: http://eangus.org/corporate-partner-list/


---
Special thanks to our Affinity Partner, USAA!


---
| | |
| --- | --- |
| AUSA Benefit | |
EANGUS




As part of our continuous commitment to the strength of EANGUS, we are thrilled of EANGUS's expanded relationship with the Association of the United States Army (AUSA). AUSA will provide us with its considerable expertise in conference management to increase the number of exhibitors at our Annual Conference. This will provide us with the resources needed to support our members and programs. EANGUS, as an Association Member in AUSA, is able to extend this partnership to our members in the form of a 1-year membership in AUSA since December 31, 2017.

This offer gives you additional member benefits, such as a digital subscription to AUSA's professional development publications, like ARMY Magazine and AUSA News. The full range of AUSA member benefits is on their website at www.ausa.org/benefits-services. If you are already a member of AUSA, this membership will be in addition to your current AUSA membership.

If you do not wish to participate in this benefit or share your contact information with AUSA, you may opt out before December 2019.

Submit this form to OPT OUT of AUSA benefits.

https://eangus.org/ausa-benefit-opt-out/
| | |
| --- | --- |
| Vet Tix | |
Live Nation Entertainment
Live Nation, Vet Tix's largest donor, has recently donated its one millionth ticket! In total, the company and its subsidiary, Ticketmaster, have donated $75 million in tickets since 2014. They'll be celebrating this partnership over the next week, acknowledging their outstanding efforts and continual support of the veteran and military community through our initiative and others.

See press release here: https://prn.to/2HgMOUT
| | |
| --- | --- |
| Shop with Benefits | |
| | |
| --- | --- |
| CTU Patriot Scholarship | |
For 11 years, Colorado Technical University has award 50 scholarships annually to positively impact the lives of the extraordinary men and women whose lives have been altered due to injury while serving in the United States Armed Forces.

As of January 2019, CTU has award 550 scholarships valued at over $11 million.

Find out more about the scholarship here.
| | |
| --- | --- |
| Bryan College — Make a difference. For your Family. For your Career. For you. | |
Bryan College
Bryan College Patriot Partnership Information
7701 Las Colinas Ridge, Ste. 800, Irving, TX 75063