---
| | |
| --- | --- |
| How to build and improve your credit score | |
USAA/EANGUS
Your credit score matters. Those three little digits help financial institutions decide whether to give you a loan and on what terms. The higher your score, the less risky you appear to lenders — and that means you'll pay less interest.


---
| | |
| --- | --- |
| Here are the biggest issues facing the new Veterans Affairs secretary | |
Military Times
Now that the Senate has confirmed Robert Wilkie as the next secretary of Veterans Affairs, he takes over a department that has produced some of the most noteworthy accomplishments for the Trump administration but also some of the biggest headaches. Here's a look at the top issues Wilkie will have to address in coming weeks as the 10th permanent VA secretary.
READ MORE
| | |
| --- | --- |
| Army National Guard director hosts Twilight Tattoo, recognizes employers | |
U.S. National Guard
Army Lt. Gen. Timothy Kadavy, director of the Army National Guard, honored 10 civilian employers at a recognition ceremony during the Twilight Tattoo at Joint Base Myer-Henderson Hall, Virginia. Kadavy presented certificates of appreciation to the employers representing a variety of industries — from law enforcement agencies to education institutions to energy and transportation companies.
READ MORE
| | |
| --- | --- |
| Pennsylvania National Guard preparing to host 2018 ARNG Best Warrior Competition | |
DVIDS
Preparations are underway to accommodate 14 competitors and visitors from New York, Virginia, Maryland, Kentucky, Georgia, Illinois, Wisconsin, Arkansas, Nebraska, Oregon, South Dakota, Colorado and Utah to Fort Indiantown Gap, Pennsylvania, for the 17th annual 2018 Army National Guard Best Warrior Competition. This is the first time the installation has been selected to host the national event.
READ MORE
| | |
| --- | --- |
| EANGUS USAA Rewards Credit Card | |
USAA
Apply for the EANGUS USAA Rewards™ credit card available in both American Express® and Visa Signature®. The card that makes it easy for you to support EANGUS.

USAA Bank will make a contribution to EANGUS when you open an account, make eligible purchases and keep an active account. Your support helps EANGUS address issues affecting active and retired National Guard, their families and employers.

Thank you to our Affinity Partner, USAA. USAA is the Exclusive Provider of the Financial Services for EANGUS.


| | |
| --- | --- |
| 47th EANGUS Annual Conference | |
EANGUS
Charleston, WV
11-16 August, 2018

Exhibitor Registration
Individual Registration ($200 from now until the conference. No refunds.)
Golf Tournament Registration
Conference Agenda
Conference Hotels (Reservation deadline approaching. Check your area hotel for date.)
CNGB Letter
Site Visit Information
2018 EANGUS Nominations Form

Use #CountryRoadsEANGUS2018 when posting on social media!

| | |
| --- | --- |
| Blended Retirement System: An orientation | |
U.S. Department of Defense Finance and Accounting Service
To increase awareness and understanding of the Blended Retirement System's components along with available resources, the Department of Defense created a series of three videos to provide spouses an understanding of the components of BRS: "Your Retirement System," "TSP: What It's All About," and "Navigating Your Way to a Secure Financial Future." Service members and families are encouraged to watch the video series, take the BRS training and meet with an accredited personal financial manager or counselor for free financial counseling at their local installation's Military and Family Support Center or through Military OneSource.

Here are links to the three videos:

---
| | |
| --- | --- |
| 2018 Scholarship Applications | |
EANGUS

For more information, and for a complete list of available schools and scholarships, click here.

---
USAA Scholarship
STATE ASSOCIATIONS can request $1,000 to be used for educational expenses for a Soldier, Airman or Family Member. This year all requests must be submitted no later than August 20, 2018.

NOTE: This process is for state associations only and not individual applicants. Please click here for the scholarship form, and here for the requested W-9.
| | |
| --- | --- |
|   |  MEET NEW FRIENDS / MAKE A DIFFERENCE |
---
| | |
| --- | --- |
| July EANGUS podcast available! | |
EANGUS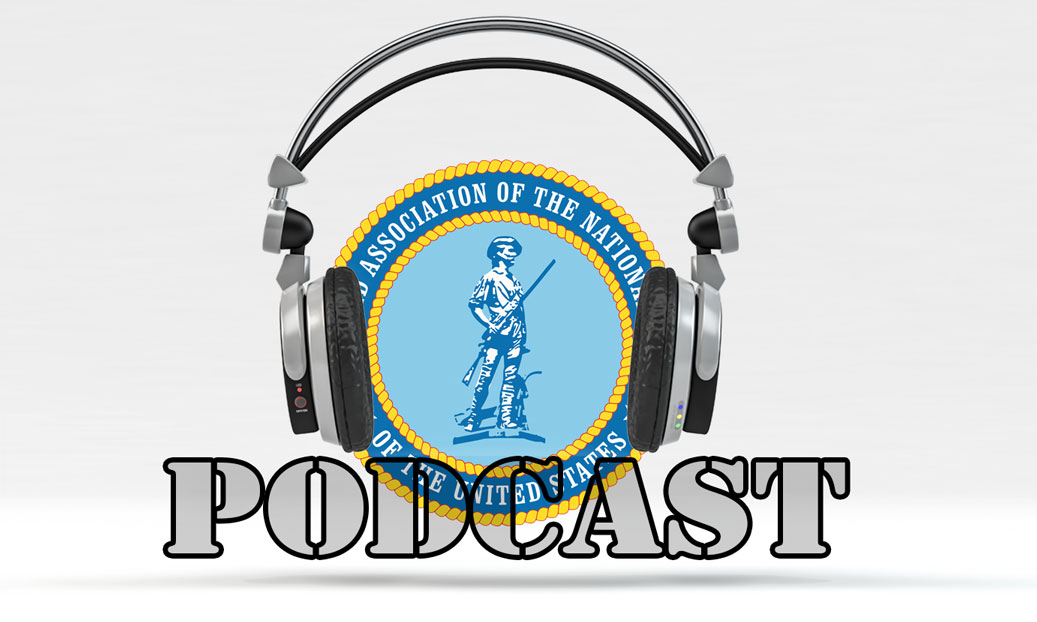 Providing news and updates from the national headquarters of EANGUS, this podcast keeps you up-to-date on legislation, services, and events from Washington, D.C.

NEW Podcast – 24 July 2018 – Click here to download.
| | |
| --- | --- |
| 2018 Call for EANGUS Resolutions | |
EANGUS
Please click here for further instructions on how to submit 2018 resolutions.
READ MORE
| | |
| --- | --- |
| Legislative Action Center | |
EANGUS

Click here to view EANGUS' Legislative Action Center, featuring current advocacy campaigns, email alert sign-ups, and a way to contact your elected officials.


See our YouTube channel for our most recent video updates.
---
| | |
| --- | --- |
| Please donate to help the National Guard as they recover from the 2017 hurricane season | |
EANGUS
While the National Guard Soldiers and Airmen are helping their fellow citizens, their own homes have been flooded and their contents destroyed. EANGUS is accepting donations to help those heroes. Please be generous and make a donation today.
READ MORE
---
---
---
| | |
| --- | --- |
| From our Platinum Partner — RecruitMilitary | |
EANGUS
RecruitMilitary is America's top military-centric employment-focused resource. We understand and appreciate the immense talent stemming from the military community, because we are a part of it. Together with EANGUS, we are proud to present a new resource center that is focused on ensuring that all member of the National Guard have access to gainful employment and career opportunities.

EANGUS RecruitMilitary Employment Resources
Job Search Here

READ MORE
| | |
| --- | --- |
| Company Solo and Team CDL A drivers needed! | |
EANGUS
For GUARANTEED COMPENSATION and our PREMIUM PAY OUT, Call Mike at 877-417-7170 or visit www.cadencepremier.com.

Click here for a video about Cadence's story, culture, and what they can offer you.
READ MORE
---
| | |
| --- | --- |
| EANGUS/NGAUS Short Term Recovery Insurance Plan | |
EANGUS/NGAUS
READ MORE
| | |
| --- | --- |
| Accidental Death & Dismemberment Insurance | |
EANGUS
Dues-paying members and life members of the Enlisted Association of the National Guard of the United States, or EANGUS, have an accidental death and dismemberment (AD&D) benefit at no extra cost to the member.

This $2,500 benefit, will automatically cover all members under age 80 whose national dues have been received or accounted for by their respective national association headquarters. There are no other enrollment requirements for the member to be covered.

For more info on the AD&D member benefit, click here.
---
| | |
| --- | --- |
| Take a well-deserved vacation with Boots to Journeys | |
EANGUS/Boots to Journeys
Boots to Journeys serves military families by meticulously planning effortless escapes. Their vacations help you recapture memorable moments which were put on hold during your years of service, while we focus on the details and help protect your investment for the next adventure in your life.

Boots to Journeys is an EANGUS Bronze Corporate Partner and books Executive Council travel.
READ MORE
| | |
| --- | --- |
| Vet Tix is celebrating its 10th Anniversary! | |
EANGUS
Have you heard of Veteran Tickets Foundation? Vet Tix provides reintegration opportunities through event tickets for all currently serving military including the Guard and Reserve, veterans of all eras, military family members and caregivers of veterans.

This March, Vet Tix celebrated its 10-year anniversary and will continue to offer family and peer bonding opportunities for the military community.

READ MORE
---
| | |
| --- | --- |
| Thank you to our Corporate Partners for their support | |
EANGUS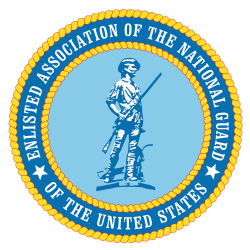 Check out our Corporate Partners' products and services that support EANGUS.

To view our Partners via the EANGUS Site: http://eangus.org/corporate-partner-list/


---
Special thanks to our Affinity Partner, USAA!


---
| | |
| --- | --- |
| Shop with Benefits! | |
EANGUS
EANGUS Members save more, with our new and enhanced member benefit programs! Visit https://eangus.org/benefits-2/ to learn about the member discount programs we've created, to save you money on everyday products and services ranging from travel to shopping, and insurance to health and wellness.

| | |
| --- | --- |
| Spring is Here — is Your Home Ready for the Changing Seasons? | |
TrustedPlace/EANGUS
As a homeowner, you know that with each changing season there are certain things you need to do around the house to get your home ready for what's next. That can mean checking your roof and sidewalks after a harsh winter or getting your central A/C tuned up for a much-anticipated summer.

But now – as a benefit of being an EANGUS member – you can protect your wallet from costly unexpected breakdowns with the TrustedPlace Home Systems Protection Plan. Get peace of mind and protection for all your home systems, appliances, electronics and other home equipment when costly, unexpected breakdowns happen.

Act fast to get your FREE quote today!
Click here to visit us online or call us directly 844-436-3187.
READ MORE
---
| | |
| --- | --- |
| FEDVIP is Coming: Get to Know Dental and Vision Plans Today | |
TRICARE
The TRICARE Retiree Dental Program ends on Dec. 31, 2018. Beginning in 2019, dental and vision plans will be available through the Federal Employees Dental and Vision Insurance Program. Now is a good time to become familiar with FEDVIP options. FEDVIP 2019 plans and rates will be online in the fall. But you can look at 2018 plans and rates now.
READ MORE
| | |
| --- | --- |
| Bring Your TRICARE Benefit Questions to July 26 Webinar | |
TRICARE
Have questions about your TRICARE benefit? Here's your chance to get some answers. Join TRICARE on Thursday, July 26, from 1 to 2 p.m. ET for the "Ask TRICARE" webinar. The Q&A webinar will include a panel of subject matter experts to answer your questions about TRICARE health care, pharmacy and dental programs. Register today!
READ MORE
| | |
| --- | --- |
| TRICARE Beneficiary Bulletin #459 | |
TRICARE
Listen to this week's podcast to hear about:
FEDVIP
Ask TRICARE Webinar
Managing Insomnia
Visit the TRICARE Media Center for this and previous podcasts at www.tricare.mil/podcasts.
---
Missed last week's issue? See which articles your colleagues read most.
Don't be left behind. Click here to see what else you missed.
---