---
| | |
| --- | --- |
| 'A force of nature:' Monticello, Utah, remembers hometown hero killed in Afghanistan | |
KSL-TV
A Special Forces soldier killed recently in Afghanistan is remembered in his hometown as a scrappy champion wrestler who felt called to protect his country from a young age. Army Staff Sgt. Aaron Butler, 27, died in an explosion while he was clearing a booby-trapped building in the eastern part of the country. The Utah National Guard member knew as a youngster he would become an elite soldier, said his wrestling coach Kent Adair.
READ MORE
| | |
| --- | --- |
|   |  MORE GUARD AND MILITARY NEWS |
---
| | |
| --- | --- |
| Trump signs 'Forever GI Bill,' boosting aid to student vets | |
Stars & Stripes
President Donald Trump signed an expansion of veterans education benefits Aug. 16, boosting aid by $3 billion over the next 10 years and extending assistance to some veterans and dependents who didn't qualify. Trump signed the bill – dubbed the "Forever GI Bill" by its supporters – at his golf club in Bedminster, N.J., with little fanfare and no press or public remarks, and only Department of Veterans Affairs Secretary David Shulkin at his side. Shulkin took a few questions from reporters following the signing, though they focused mostly on the violence that erupted during a white nationalist rally in Charlottesville, Va., over the weekend.
READ MORE
| | |
| --- | --- |
| After dangerous collisions, Navy will pause for safety check | |
The New York Times
United States Navy ships worldwide will suspend operations for a day or two this week to examine basic seamanship and teamwork after the second collision of a Navy destroyer with a large commercial ship in two months, the Navy's top officer said on Aug. 21. The officer, Adm. John Richardson, the chief of naval operations, said he had ordered two major actions after the collision between the destroyer John S. McCain and an oil tanker early Monday off the coast of Singapore that left 10 sailors missing and five others injured.
READ MORE
---
Promoted by

 
---
| | |
| --- | --- |
| California Marines wrapped up in $67 million scam to rip off TRICARE | |
Task & Purpose
A group of Marines based in southern California are embroiled in a health insurance scam that cost the military's medical provider, TRICARE, more than $67 million. The scheme, reported by the San Diego Union-Tribune on Aug. 18, involved Marines who were allegedly paid $100 to $300 a month to talk to doctors as part of a "telemedicine exam," according to an affidavit obtained by the Union-Tribune.
READ MORE
| | |
| --- | --- |
| VA medical center warning 526 patients of infection risk from scopes | |
The Buffalo News
The Buffalo Veterans Affairs Medical Center is notifying 526 patients that the use of an improperly cleaned medical scope may have put them at risk of infection. During a recent review of the disinfection process for the reusable equipment generally known as endoscopes, it was noted that steps in the manufacturer's instructions may not have been followed in some cases by an employee of the hospital. Medical center officials characterized the risk of infection as "very low," and announced they will offer screening to the patients at no charge.
READ MORE
| | | |
| --- | --- | --- |
| | | Drexel University offers 140+ military-friendly online programs in business, education, engineering, healthcare, medicine, legal studies and more. Tuition savings for active military personnel, veterans, National Guard, or Reserve, and their immediate families. Learn more! |
| | |
| --- | --- |
| Trump Afghanistan strategy calls for more troops, regional pressure | |
Military Times
President Donald Trump announced a new plan for Afghanistan Aug. 21 with calls for additional U.S. forces, greater NATO participation and regional pressure that held echoes of the previous administrations even as the president said his way forward would be a much more aggressive plan that delivers results. "Nearly 16 years after the Sept. 11 attacks, the American people are weary of war without victory," Trump told a largely military audience at Joint Base Myer-Henderson Hall in Virginia.
READ MORE
| | |
| --- | --- |
| Ryan: 'I don't think anyone's interested in having a shutdown' | |
POLITICO
House Speaker Paul Ryan said Aug. 23 he did not think Republican lawmakers are interested in shutting down the government over funding for President Donald Trump's long-promised border wall. Trump told the crowd at a rally Tuesday night in Phoenix, "believe me, if we have to close down our government, we're building that wall," a promise that prompted the crowd to chant "build that wall."
READ MORE
| | |
| --- | --- |
| Pentagon may have up to 20,000 troops in Iraq, Syria and Afghanistan; it reports only 14,000 | |
Military Times
The Pentagon may have far more troops serving in Iraq, Syria and Afghanistan than it has officially told the American public, due to the way some forces aren't included in an official count. Officially, the Pentagon has set force management levels of 8,448 for Afghanistan, 5,262 for Iraq and 503 for Syria. But there are far more troops in all three places, as not all of those units are required to be counted against the force management levels. Defense Secretary Jim Mattis has previously acknowledged the discrepancy. On Tuesday, Mattis said that before he adds any of the potentially 3,900 troops the Pentagon seeks to carry out President Donald Trump's revised strategy for Afghanistan, he would square how many troops are there now.
READ MORE
| | |
| --- | --- |
| Trump signs off on Global War on Terror memorial | |
Stars and Stripes
More than 15 years into the Global War on Terrorism, the U.S. president signed a bill approving the construction of a national memorial honoring those who have fought and died in Iraq and Afghanistan since 2001 – and those doing so today. President Donald Trump signed the bill at Camp David, Maryland, on Aug. 18, where he held weekend meetings with national security leadership to discuss the latest strategy in Afghanistan. He was flanked by his National Security team, and White House Chief of Staff Marine Gen. John Kelly, who commanded troops in Iraq and lost a son in Afghanistan.
READ MORE
---
---
| | |
| --- | --- |
| Unfilled Pentagon jobs worry government services firms | |
The Washington Post
Top executives at four of the nation's biggest government services firms have publicly griped in calls with investors about the slow pace at which key federal leadership positions are being filled, saying the vacancies are causing a slowdown in the pace of contract awards and making it difficult to plan for the future. They alternately blamed the White House for failing to offer up candidates and Congress for failing to approve those who have been appointed. Science Applications International chief executive Anthony Moraco sounded the alarm on March 30, when he told investors that his Reston, Virginia-based business was being negatively affected by "award delays due to ongoing administration transitions."
READ MORE
| | |
| --- | --- |
| After Cyber Command elevation, split from NSA could be next | |
Morning Consult
President Donald Trump's elevation of U.S. Cyber Command to a full Unified Combatant Command amps up the powers of a national security unit that has taken center stage amid widening questions about Russian meddling in the 2016 elections. "This new Unified Combatant Command will strengthen our cyberspace operations and create more opportunities to improve our Nation's defense," Trump announced in a statement on Aug. 18.
READ MORE
| | |
| --- | --- |
|   |  EANGUS NATIONAL OFFICE UPDATE |
---
| | |
| --- | --- |
| Bulk registration deadline TODAY for the 46th EANGUS ANNUAL CONFERENCE in Reno | |
EANGUS
Complete your bulk registration pick-up forms by TODAY. Please ensure your attendees know they are in a bulk pick up list. Today is also the last day to submit bulk emails.

Click here for the conference agenda.

Register to attend

Please register your Professional Development attendees!

All Leaders: Please ask your Retirees to Attend the Retired Affairs & Continuity Meeting. Click here for more info.

Please click here for an IMPORTANT warning for all exhibitors.

---
| | |
| --- | --- |
| Nevada EANGUS is giving away a CRUISE! | |
EANGUS
How would you like to win a CRUISE?? and
Support Nevada EANGUS in hosting the 46th Annual National Conference?

Nevada EANGUS is giving away $2,500 for a Carnival Cruise at the Conference. The drawing will be held at the banquet on the final night of the Conference.

You do not have to be present to win!

Click the link below and buy your tickets online or you can buy them at the Conference from Nevada EANGUS members!

We look forward to you Rollin' into Reno!

Buy Raffle Tickets Here
| | |
| --- | --- |
| EANGUS FUNraiser | |
EANGUS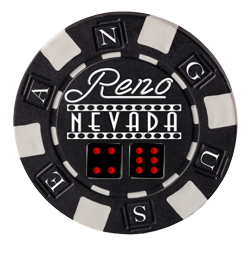 WHO WOULD YOU LIKE TO SEE IN AN INFLATABLE SUIT AT ALL-AREA HOSPITALITY NIGHT?

$1 gets you one vote for anyone at the conference.

For every $20 you donate, we will put an extra raffle ticket in your name in the general session drawings.

Your donation will benefit the Areas by receiving 5% each of the proceeds. The remaining will be donated to Nevada EANGUS to offset Conference costs and to WCFA.

Click here to cast your vote(s) now!