This message was sent to ##Email##
| | |
| --- | --- |
| September 5, 2019 |   |
---
| | |
| --- | --- |
| USAA names new board chairman | |
San Antonio Business Journals
Retired U.S. Navy Adm. Thomas Fargo has been named the 22nd chairman of USAA, replacing retired U.S. Air Force Gen. Lester Lyles. Fargo joins USAA after a distinguished and decorated 35-year career in the Navy. "Admiral Fargo brings impressive leadership experience that will help chart USAA's course through our 100th anniversary and beyond," USAA CEO Stuart Parker said in a statement.
READ MORE
| | |
| --- | --- |
| Pentagon will create Space National Guard if Space Force launches | |
Federal News Network
The Space Force will get its own National Guard branch if Congress decides to create the new military service in its 2020 defense policy bill. The Defense Department will establish the Space National Guard in tandem with the Space Force and will have basic headquarters and staffing set up by the beginning of next year if Congress gives it the green light, Brig. Gen. Patrick Cobb, special assistant to the National Guard Chief for space, told Federal News Network in an exclusive interview.
READ MORE
| | |
| --- | --- |
| First female US Airman earns Ranger tab | |
Fox News
An Air Force officer became the first woman of her branch to earn a Ranger tab, joining nearly 300 other Ranger-qualified Airmen. First Lt. Chelsey Hibsch graduated from the Army Ranger Course at Fort Benning, Georgia. Graduates' families and friends were there to watch the ceremony.
READ MORE
| | |
| --- | --- |
| Montana Adjutant General speaks at NGAUS 2019 | |
NGAUS
MG Matt Quinn, president of NGAUS, spoke recently at the NGAUS 2019 conference to highlight the National Guard's readiness needs. Quinn emphasized that readiness needs should be matched by a variety of efforts throughout organizations. He also spoke on the coming "duty status reform."
READ MORE
| | |
| --- | --- |
| EANGUS USAA Rewards Credit Card | |
USAA
Apply for the EANGUS USAA Rewards™ credit card available in both American Express® and Visa Signature®. The card that makes it easy for you to support EANGUS.

USAA Bank will make a contribution to EANGUS when you open an account, make eligible purchases and keep an active account. Your support helps EANGUS address issues affecting active and retired National Guard, their families and employers.

Thank you to our Affinity Partner, USAA, who is the Exclusive Provider of the Financial Services for EANGUS.





Heroes Linked is your no-cost tool for securing post-military career success. Connect with individuals in the workforce, build impactful professional networks, open doors, and market yourself appropriately to the public and private sectors. We are a nonprofit program committed to National Guard members, spouses, and Gold Star families. Join Today




Reach Your Prospects Every Week




Thousands of industry professionals subscribe to association news briefs, which allows your company to push messaging directly to their inboxes and take advantage of the association's brand affinity.

Connect with Highly Defined Buyers and Maximize Your Brand Exposure
| | |
| --- | --- |
| National Guard Portrait | |
EANGUS
Now offering individual sales of the limited edition Enlisted Guardians prints for just $40 each (includes S&H)

| | |
| --- | --- |
| Listen to Legislative Updates | EANGUS in Podcasts. | |
| | |
| --- | --- |
| Listen to the EANGUS Podcast | |
EANGUS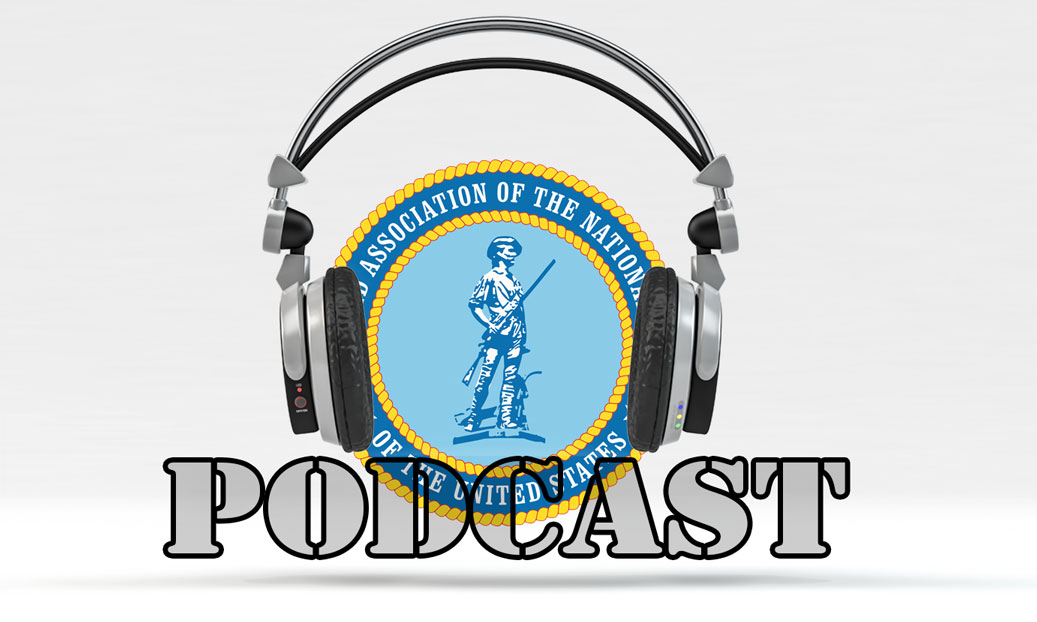 Providing news and updates from the national headquarters of EANGUS, this podcast keeps you up-to-date on legislation, services, and events from Washington, D.C.

| | |
| --- | --- |
| Watch the latest Legislative Update Videocast | |
Sponsored by EANGUS Platinum Partner Grantham University
See our YouTube channel for our most recent video updates.
| | |
| --- | --- |
| Download the EANGUS Mobile App | |
Google Play

| | |
| --- | --- |
| Cookbooks and Water Bottles are available for purchase. | |
| | |
| --- | --- |
| National Guard Service Perspective 2019 | |
NGAUS
The NGAUS Company Grade Officers Committee is conducting a survey regarding requirements and service in the National Guard, and are asking for input from enlisted Soldiers and Airmen. Please share widely and take a few minutes to complete the survey at the link below. Survey closes on 15 October 2019.

| | |
| --- | --- |
| Tell Us What You Think | |
At our National Office, we are working almost daily with TRICARE about current and future needs for you, our members.
We'd love to hear from you.
Do you have any issues with TRICARE?
Do you want help solving them?
Is there something you'd like to see changed in TRICARE?

Let us know by completing our survey
---
| | |
| --- | --- |
| EANGUS Publications | |
EANGUS
Check out our EANGUS Publications page! Click the link below to access all the information you need to know and find current and past copies of the weekly Minuteman Update, a digital library of the New Patriot Magazine, and the newest edition of the National Guard Almanac which was just published. Click here: https://eangus.org/eangus-publications/ After reviewing your State's page in the Almanac, if changes are needed, State Presidents and Association representatives may submit updates using the Almanac Updates Submission Form which can also be found at the link above. Changes will be updated regularly to the digital edition of the National Guard Almanac.

---
---
| | |
| --- | --- |
| From our Platinum Partner — RecruitMilitary | |
EANGUS

EANGUS members can perform job searches based on their MOS.
Now EANGUS members can search for remote opportunities (work from home).
Key search terms: "telecommute", OR "remote", OR "work from home"

Recruit Military is excited about this feature as it enhances our ability to deliver meaningful jobs to important members of our military community, military spouses and veterans that either reside in remote parts of the country, or even perhaps live with limited mobility. With this capability, these audiences will now have ease of access to opportunities that accommodate the unique aspects of their job search. Spouses can now connect with more portable career options as they move to support their service member spouse. With this new feature, veterans who prefer to or need to work from home, will now have a path to opportunities that allow them to do so.


| | |
| --- | --- |
| Your Military Experience Equals Our Job Experience | |
Schneider
2,256 verified Veteran hires in 2019 (YTD), including 1,021 National Guard members.
9,185 verified CASY and MSCCN applicants hired in 2018 – want to be next?



| | |
| --- | --- |
| Company Solo and Team CDL A drivers needed! | |
EANGUS
For GUARANTEED COMPENSATION and our PREMIUM PAY OUT, Call Mike at 877-417-7170 or visit www.cadencepremier.com.

Click here for a video about Cadence's story, culture, and what they can offer you.
READ MORE
---
| | |
| --- | --- |
| Accidental Death & Dismemberment Insurance | |
EANGUS
Dues-paying members and life members of the Enlisted Association of the National Guard of the United States, or EANGUS, have an accidental death and dismemberment (AD&D) benefit at no extra cost to the member.

This $2,500 benefit, will automatically cover all members under age 80 whose national dues have been received or accounted for by their respective national association headquarters. There are no other enrollment requirements for the member to be covered.

For more info on the AD&D member benefit, click here.
| | |
| --- | --- |
| Technician Disability Income Insurance | |
| | |
| --- | --- |
| New Podcast - Listen to TRICARE Beneficiary Bulletin #517 | |
TRICARE
Listen to the latest podcast to hear about:

- Defense Enrollment Eligibility Reporting System

- Virtual Lifetime Electronic Record Health Information Exchange Initiative

- US Family Health Plan

| | |
| --- | --- |
| Get to know your US Family Health Plan coverage | |
TRICARE
The US Family Health Plan (USFHP) is a TRICARE Prime option. It's available through networks of community-based, not-for-profit health care systems in six areas of the U.S. If you're enrolled in USFHP, you can't get care at military hospitals or clinics or use military pharmacies. USFHP follows the same rules as TRICARE Prime. That means you can participate in TRICARE Open Season, or change your enrollment after experiencing a Qualifying Life Event.

| | |
| --- | --- |
| Traveling or moving? TRICARE Dental Program goes with you | |
TRICARE
When making plans to travel or move, know how your dental benefit goes with you. If you're enrolled in the TRICARE Dental Program (TDP), you're covered around the world, whether moving to a new duty location or traveling on leave.

---
| | |
| --- | --- |
| Boots to Journeys: 2019 Normandy and Paris Experience | |
EANGUS/Boots to Journeys
It's an experience 75 years in the making: Take a journey to Paris and the beaches of Normandy — visit the world-famous landmarks in the City of Lights and witness the history of World War II's European theater. Depart on Oct. 5, 2019. For more information, contact Michael Pickens at 1-833-490-0390 or travel@bootstojourneys.com.

Boots to Journeys is an EANGUS Bronze Corporate Partner and books Executive Council travel.


---
| | |
| --- | --- |
| Thank you to our Corporate Partners for their support | |
EANGUS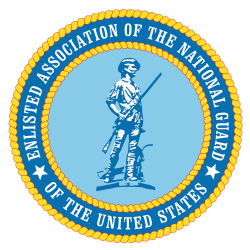 Check out our Corporate Partners' products and services that support EANGUS.

To view our Partners via the EANGUS Site: http://eangus.org/corporate-partner-list/


---
Special thanks to our Affinity Partner, USAA!


---
| | |
| --- | --- |
| AUSA Benefit | |
EANGUS




As part of our continuous commitment to the strength of EANGUS, we are thrilled of EANGUS's expanded relationship with the Association of the United States Army (AUSA). AUSA will provide us with its considerable expertise in conference management to increase the number of exhibitors at our Annual Conference. This will provide us with the resources needed to support our members and programs. EANGUS, as an Association Member in AUSA, is able to extend this partnership to our members in the form of a 1-year membership in AUSA since December 31, 2017.

This offer gives you additional member benefits, such as a digital subscription to AUSA's professional development publications, like ARMY Magazine and AUSA News. The full range of AUSA member benefits is on their website at www.ausa.org/benefits-services. If you are already a member of AUSA, this membership will be in addition to your current AUSA membership.

If you do not wish to participate in this benefit or share your contact information with AUSA, you may opt out before December 2019.

Submit this form to OPT OUT of AUSA benefits.

https://eangus.org/ausa-benefit-opt-out/
| | |
| --- | --- |
| Vet Tix | |
Live Nation Entertainment
Live Nation, Vet Tix's largest donor, has recently donated its one millionth ticket! In total, the company and its subsidiary, Ticketmaster, have donated $75 million in tickets since 2014. They'll be celebrating this partnership over the next week, acknowledging their outstanding efforts and continual support of the veteran and military community through our initiative and others.

See press release here: https://prn.to/2HgMOUT
| | |
| --- | --- |
| Shop with Benefits | |
7701 Las Colinas Ridge, Ste. 800, Irving, TX 75063