---
| | |
| --- | --- |
| House GOP commits to linking defense spending with stopgap bill | |
The Hill
House GOP leadership will put a stopgap spending package on the floor next week that fully funds defense through September but provides short-term funding for the rest of the government, Republican lawmakers said Tuesday. Leadership is moving ahead with the plan in an effort to appease defense hawks and conservatives, even though pairing defense spending with a short-term extension of other programs is likely dead on arrival in the Senate.
READ MORE
| | |
| --- | --- |
| Trump signs temporary spending bill as budget talks intensify | |
Reuters
U.S. President Donald Trump on Friday signed legislation to fund the federal government for two weeks, giving congressional negotiators more time to work out budget priorities through next September and other thorny policy matters. White House spokeswoman Sarah Sanders said in a post on Twitter that Trump, as expected, signed the stop-gap funding bill that averts a shutdown of federal agencies at midnight when existing money runs out.
READ MORE
| | |
| --- | --- |
| Trump signs FY18 defense authorization bill into law | |
Military Times
President Donald Trump signed the annual defense policy bill into law Tuesday, officially establishing the 2018 military pay raise at 2.4 percent and setting the stage for increased Pentagon spending in coming months. "This bill demonstrates our unwavering commitment to men and women in uniform," Trump said during a White House signing ceremony, while flanked by military officials. "They are the greatest fighting force in the world, and we're making it ever better than that."
READ MORE
| | |
| --- | --- |
|   |  EANGUS NATIONAL OFFICE UPDATE |
---
| | |
| --- | --- |
| State President & Legislative Workshop(s) | |
EANGUS
Legislative Workshop Registration $150
State Presidents Workshop Registration $25

Workshops take place Feb. 1-7, 2018
Renaissance Washington D.C. Downtown Hotel
999 9th Street NW
Washington, DC 20001
READ MORE
| | |
| --- | --- |
| EANGUS has a podcast! | |
EANGUS
Providing news and updates from the national headquarters of EANGUS, this podcast keeps you up-to-date on legislation, services, and events from Washington, D.C.

Podcast – 28 NOV 2017 – Click here to download.

Content:
Defense Appropriations
Warfighter Transition
Department of Education Negotiator Update
Technician and Title 5 Conversions
Special: 1SG Robbie Martin, LANGEA Chairman
Legislative & State Presidents Workshop: February 4-6, 2018
Listen on iTunes or download from the iTunes store.
| | |
| --- | --- |
| Legislative Action Center | |
EANGUS

Click here to view EANGUS' Legislative Action Center, featuring current advocacy campaigns, email alert sign-ups, and a way to contact your elected officials.


YouTube Channel: EANGUS National Office
Our latest YouTube updates:
Drill Talking Points
EANGUS 2017 Conference Videos
TRICARE UPDATES
---
| | |
| --- | --- |
| Please donate to help the National Guard as they recover from recent hurricanes | |
EANGUS
You can now split your donation equally, or choose the area to support: Texas, Puerto Rico, Virgin Islands, or Florida.

While the National Guard Soldiers and Airmen are on mission helping their fellow citizens, their own homes have been flooded and their contents destroyed. EANGUS is accepting donations to help those heroes. Please be generous and make a donation today.

ALL FUNDS WE RECEIVE GO TO THOSE GUARD FAMILIES. NO MONEY IS TAKEN OUT FOR ADMINISTRATIVE FEES OR OTHER EXPENSES.
READ MORE
---
---
| | |
| --- | --- |
|   |  MORE GUARD AND MILITARY NEWS |
---
| | |
| --- | --- |
| Trump to release national security strategy next week | |
The Associated Press via Military Times
President Donald Trump is set to unveil his first National Security Strategy Dec. 18. National security adviser H.R. McMaster said the strategy will incorporate four core national interests: the protection of American people; advancing American prosperity; "preserving peace through strength"; and advancing American influence.
READ MORE
| | |
| --- | --- |
| How VA spent $1.1 billion in 6 years on EHRs it's now trying to replace | |
FedScoop
Between fiscal 2011 and fiscal 2016, the Department of Veterans Affairs spent more than $1.1 billion on a pair of electronic health record systems that it is now looking to replace, according to a congressional watchdog's report. The Government Accountability Office released an audit recently, combing through VA's spending during the six-year period on its integrated Electronic Health Record (iEHR) — an attempt to build an EHR directly in conjunction with the Defense Department for interoperability — and the Veterans Information Systems and Technology Architecture Evolution, or VistA Evolution.
READ MORE
| | |
| --- | --- |
| Pentagon unleashes 1,200 auditors for unprecedented financial review | |
Defense One
The Defense Department is finally beginning an audit of its finances, following years of calls for greater transparency and failed attempts to make its accounts fully reviewable. Defense Comptroller David Norquist made the announcement Dec. 7, saying the department's inspector general would begin the audit in December. Starting in 2018, Norquist said, the IG will issue reports on the Pentagon's finances annually. The first audit will be released in November of next year.
READ MORE
| | |
| --- | --- |
| Air Force shoots down possibility of enlisted combat pilots | |
Air Force Times
Despite an email to airmen that discussed the potential for enlisted members to fly combat aircraft, the Air Force is now insisting that it is focused solely on studying how airmen learn. Air Education and Training Command said in a Dec. 7 release that although its new Pilot Training Next program will include some enlisted airmen, it is not intended to create enlisted aviators.
READ MORE
| | |
| --- | --- |
| Deputy national security adviser to leave White House | |
The Associated Press via Federal Times
Deputy National Security Adviser Dina Powell will be leaving the Trump administration early next year. White House spokeswoman Sarah Huckabee Sanders says in a statement that Powell had always planned to serve for a year before returning home to New York. She's expected to continue working with the administration on Middle East policy issues from outside the White House.
READ MORE
| | |
| --- | --- |
| SMA wears 'pinks and greens' to Army-Navy game | |
Army Times
After weeks of having soldiers model the Army's prototype of the World War II-era "pinks and greens" uniform, Sergeant Major of the Army Dan Dailey himself donned the uniform Saturday during the Army-Navy game in Philadelphia.
READ MORE
| | |
| --- | --- |
| Lindsey Graham: NYC bombing suspect should be held as enemy combatant | |
Washington Examiner
Sen. Lindsey Graham, R-S.C., said Dec. 11 he would hold the man suspected of bombing a New York City subway corridor near Times Square as an enemy combatant. "I want to hold this person as a suspected enemy combatant for a few days, let the intelligence community talk to him, gather as much intel as we can," Graham told CNN. "Then we'll make a decision where to charge him and how to charge him."
READ MORE
---
| | |
| --- | --- |
| EANGUS USAA Rewards Credit Card | |
USAA
Apply for the EANGUS USAA Rewards™ credit card available in both American Express® and Visa Signature®. The card that makes it easy for you to support EANGUS.
With this card, you can help EANGUS continue its mission to provide a voice on Capitol Hill on enlisted National Guard issues.
USAA Bank will make a contribution to EANGUS when you open an account, make eligible purchases and keep an active account.
Your support helps EANGUS address issues affecting active and retired National Guard, their families and employers.
USAA is the Exclusive Provider of the Financial Services for EANGUS.


| | |
| --- | --- |
| Announcing our Newest Benefit with AUSA | |
EANGUS/AUSA
As part of our continuous commitment to the strength of EANGUS, we are thrilled to announce EANGUS's expanded relationship with the Association of the United States Army (AUSA). AUSA will provide us with its considerable expertise in conference management to increase the number of exhibitors at our Annual Conference in Charleston, WV. This will provide us with the resources needed to support our members and programs. EANGUS, as an Association Member in AUSA, is able to extend this partnership to our members in the form of a 1-year membership in AUSA starting December 31, 2017.

This new offer gives you additional member benefits, such as a digital subscription to AUSA's professional development publications, like ARMY Magazine and AUSA News. The full range of AUSA member benefits is on their website at www.ausa.org/benefits-services. If you are already a member of AUSA, this membership will be in addition to your current AUSA membership.

If you do not wish to participate in this benefit or share your contact information with AUSA, you may opt out by submitting the OPT OUT form before THIS FRIDAY, December 15, 2017.
| | |
| --- | --- |
| Support We Care For America while you shop! | |
EANGUS
Shop for everyone on your gift list this holiday season by clicking here, and Amazon will donate to EANGUS We Care For America Foundation Inc.

| | |
| --- | --- |
| Shop with Benefits! | |
EANGUS
EANGUS Members save more, with our new and enhanced member benefit programs! Visit https://eangus.org/benefits-2/ to learn about the member discount programs we've created, to save you money on everyday products and services ranging from travel to shopping, and insurance to health and wellness. These programs are made available to all members and their families because of your membership!




| | |
| --- | --- |
| Company Solo and Team CDL A Drivers Needed! | |
EANGUS
For GUARANTEED COMPENSATION and our PREMIUM PAY OUT, Call Mike at 877-417-7170 or visit www.cadencepremier.com.

Why Cadence?
GUARANTEED PAY!!!!

As a part of the Cadence team, our Class A CDL driver can expect honestly and to be treated with respect, all while knowing that you're an important part of the team that helps build our success.

We take great care of all of our drivers, but you should really check out our TEAM DRIVING OPPORTUNITIES. Are you Solo? We can partner you up, no problem!

Click here for a video about Cadence's story, culture, and what they can offer you.
READ MORE
| | |
| --- | --- |
| Take a well-deserved vacation with Boots to Journeys | |
EANGUS/Boots to Journeys
Boots to Journeys serves military families by meticulously planning effortless escapes. Their vacations help you recapture memorable moments which were put on hold during your years of service, while we focus on the details and help protect your investment for the next adventure in your life.

Boots to Journeys is an EANGUS Bronze Corporate Partner and books Executive Council travel.
READ MORE
| | |
| --- | --- |
| From our Platinum Partner — Recruit Military | |
EANGUS
RecruitMilitary is America's top military-centric employment-focused resource. We understand and appreciate the immense talent stemming from the military community, because we are a part of it. Together with EANGUS, we are proud to present a new resource center that is focused on ensuring that all member of the National Guard have access to gainful employment and career opportunities. Your selfless service to America is forever appreciated and Corporate America recognizes your talent. We are here to make sure you can pursue professional development and sustainability, while you serve and protect the country.

Through this resource center, you have access to 250,000+ career opportunities through our job board nationally, with the ability to see who is hiring directly in your area/zip code. You will also have access to 125+ ALL MILITARY career fairs annually. If you do not reside in a market where we hold a physical career fair, we also hold 6 virtual career fairs annually, based on region (Western, Central, and Eastern). Within this resource center, you will also find tutorials on how to stand out on our job board, build a profile that showcases your military background and talent, build and translate a military-to-civilian resume, as well as download an ATS-friendly resume template. Need help developing your interviewing techniques, or simply understanding general best practices? We have you covered on that front as well. Please join us, and get connected with the next great career opportunity!

EANGUS Recruit Military Employment Resources
Job Search Here
| | |
| --- | --- |
| EANGUS/NGAUS Short Term Recovery Insurance Plan | |
EANGUS/NGAUS
READ MORE
| | |
| --- | --- |
| Thank you to our Corporate Partners for their support | |
EANGUS
Check out our Corporate Partners' products and services that support EANGUS.

To view our Partners via the EANGUS Site: http://eangus.org/corporate-partner-list/


---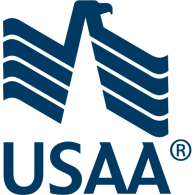 Special thanks to our Affinity Partner, USAA!

| | |
| --- | --- |
| Learn Tips for Managing Holiday Stress at Next TRICARE Webinar | |
TRICARE
Do you feel that the holiday season creates more stress in your life? You're not alone. Join us Friday, Dec. 15, from 1 to 2 p.m. (ET) for the "Beat the Holiday Blues: Managing Stress and Depression During the Holidays" webinar. Two experts from the Psychological Health Center of Excellence will share tips to help you reduce your holiday stress and anxiety.
READ MORE
| | |
| --- | --- |
| Take Command: TRICARE Changes and Network Providers | |
TRICARE
On Jan. 1, 2018, the current three U.S. TRICARE regions consolidate into two. New regional contractors will administer the TRICARE benefit for the East (Humana Military) and West (Health Net Federal Services, LLC) Regions. Due to these changes, it's possible that your primary care manager (PCM) will no longer be in network.
READ MORE
---
Missed last week's issue? See which articles your colleagues read most.
Don't be left behind. Click here to see what else you missed.
---