---
| | |
| --- | --- |
| Is VA doing enough to implement the new 'Forever' GI Bill? | |
Task & Purpose
The Department of Veterans Affairs will hire 200 temporary workers and shell out $70 million to implement a major expansion of veterans' education benefits — a process beset by communication and information technology challenges, veterans advocates and VA officials said Dec. 12. Higher-than-anticipated costs is one of a number of problems that the agency has faced for months of a yearlong charge to implement the "Forever" GI Bill, which contains 34 changes to veterans' education benefits and boosts spending by $3 billion for 10 years.
READ MORE
| | |
| --- | --- |
| Senators: Health care for veterans needs another big fix | |
USA Today
More than a century ago, President Abraham Lincoln signed a law establishing a new agency dedicated to the support of our Civil War veterans. Its mission was "to care for him who shall have borne the battle, and for his widow, and his orphan." Today, our Department of Veterans' Affairs (VA) provides essential services to 22 million Americans who have served in the armed forces. All Americans are indebted to our veterans for the enormous sacrifices they have made on our behalf.
READ MORE
| | |
| --- | --- |
| McConnell unveils wish list to attach to spending bill | |
The Associated Press via Federal Times
The Senate's top Republican has announced a lengthy wish list that he hopes to attach to a must-do spending bill this week, but there's no agreement with the chamber's Democrats and little time to waste. The government would partially shut down if Washington can't pass another stopgap spending bill by midnight Friday.
READ MORE
| | |
| --- | --- |
|   |  EANGUS NATIONAL OFFICE UPDATE |
---
| | |
| --- | --- |
| State President & Legislative Workshop(s) | |
EANGUS
Legislative Workshop Registration $150
State Presidents Workshop Registration $25

Workshops take place Feb. 1-7, 2018
Renaissance Washington D.C. Downtown Hotel
999 9th Street NW
Washington, DC 20001
READ MORE
| | |
| --- | --- |
| EANGUS has a podcast! | |
EANGUS
Providing news and updates from the national headquarters of EANGUS, this podcast keeps you up-to-date on legislation, services, and events from Washington, D.C.

Podcast – 28 NOV 2017 – Click here to download.

Content:
Defense Appropriations
Warfighter Transition
Department of Education Negotiator Update
Technician and Title 5 Conversions
Special: 1SG Robbie Martin, LANGEA Chairman
Legislative & State Presidents Workshop: February 4-6, 2018
Listen on iTunes or download from the iTunes store.
| | |
| --- | --- |
| Legislative Action Center | |
EANGUS

Click here to view EANGUS' Legislative Action Center, featuring current advocacy campaigns, email alert sign-ups, and a way to contact your elected officials.


YouTube Channel: EANGUS National Office
Our latest YouTube updates:
Drill Talking Points
EANGUS 2017 Conference Videos
TRICARE UPDATES
---
| | |
| --- | --- |
| Please donate to help the National Guard as they recover from recent hurricanes | |
EANGUS
You can now split your donation equally, or choose the area to support: Texas, Puerto Rico, Virgin Islands, or Florida.

While the National Guard Soldiers and Airmen are on mission helping their fellow citizens, their own homes have been flooded and their contents destroyed. EANGUS is accepting donations to help those heroes. Please be generous and make a donation today.

ALL FUNDS WE RECEIVE GO TO THOSE GUARD FAMILIES. NO MONEY IS TAKEN OUT FOR ADMINISTRATIVE FEES OR OTHER EXPENSES.
READ MORE
| | |
| --- | --- |
|   |  MORE GUARD AND MILITARY NEWS |
---
| | |
| --- | --- |
| The new BRAC strategy: Capability over cost savings | |
Army Times
After years of arguing that a new round of base closures is needed to save the Pentagon money, the department has a new strategy — but members of Congress are already expressing skepticism. In a November interview, Lucian Niemeyer, assistant secretary of defense for energy, installations and environment, said lawmakers felt the messaging for a new round of the base realignment and closure process, or BRAC, from the department "wasn't compelling enough" and said his team has "done some re-messaging a little bit."
READ MORE
| | |
| --- | --- |
| Next year's BAH will increase | |
Military Times
Service members will see an average $10 uptick in Basic Allowance for Housing even as they see the amount of housing costs that they are required to pay out of pocket rise. The Pentagon released the housing rates for 2018 on Friday. California and Hawaii saw the largest percentage changes for 2018, whereas Alaska, Alabama, Connecticut and Florida saw small decreases. Service members will absorb more of the housing cost — four percent of the national average — in 2018 as well, based on pay grade.
READ MORE
| | |
| --- | --- |
| Trump ditches climate change in new national security strategy days after signing a bill calling it a 'direct threat' | |
Washington Examiner
President Trump unveiled a new U.S. national security strategy Dec. 18 that abandons the prior administration's focus on climate change as a top threat and instead touts energy dominance. But the strategy comes less than a week after Trump signed an annual defense policy bill that identifies climate change as a "direct threat" to national security and orders a Pentagon report on the 10 military bases considered the most vulnerable.
READ MORE
| | |
| --- | --- |
| Forward-deployed sailors advance faster than their stateside peers | |
Army Times
Sailors looking for an advantage in the advancement arena might want to look to the Pacific when picking their next duty station. Despite a year of fatal mishaps for the Navy's 7th Fleet, an indisputable fact of life for the Japan-based Forward Deployed Naval Forces is that sailors operate on different deployment schedules compared to their stateside peers. This higher operational tempo translates to greater in-rating knowledge as sailors perform in more real-world situations.
READ MORE
| | |
| --- | --- |
| Military advocates want details on agencies' efforts to stop predatory lenders | |
Military Times
A consumer group and five military advocacy organizations have asked for information from six federal agencies about their enforcement efforts to protect service members and their families from predatory lenders. The organizations have asked for complaints the agencies have filed in federal court or through administrative proceedings alleging violations of the Military Lending Act. That law, among other things, limits the interest rate to 36 percent on certain loans to service members and their families. The law doesn't cover retirees and other veterans who have left the military.
READ MORE
| | |
| --- | --- |
| What Trump's National Security Strategy says on cyber | |
Fifth Domain
Unveiling its National Security Strategy on Dec. 18, the Trump administration's plan asserts that America's response to cyber challenges will "determine our future prosperity and security." Drilling down into more granular levels of "priority actions," the strategy lays out five directives that can be taken to help keep America safe from cyberthreats.
READ MORE
| | |
| --- | --- |
| Pentagon fears dangers of 'risky flying' by Russian pilots in Syria | |
Agence France-Presse via The Telegraph
The Pentagon is voicing growing alarm that the risky flying of Russian pilots in Syria could lead to a mishap — or even the nightmare scenario of a U.S. jet shooting down a Russian warplane. Defense officials this week highlighted several recent close calls with Russian planes, including one Dec. 13, when a pair of U.S. F-22s intercepted two Russian jets over a part of Syria in which the Pentagon says they are not meant to be operating.
READ MORE
---
| | |
| --- | --- |
| EANGUS USAA Rewards Credit Card | |
USAA
Apply for the EANGUS USAA Rewards™ credit card available in both American Express® and Visa Signature®. The card that makes it easy for you to support EANGUS.
With this card, you can help EANGUS continue its mission to provide a voice on Capitol Hill on enlisted National Guard issues.
USAA Bank will make a contribution to EANGUS when you open an account, make eligible purchases and keep an active account.
Your support helps EANGUS address issues affecting active and retired National Guard, their families and employers.
USAA is the Exclusive Provider of the Financial Services for EANGUS.


| | |
| --- | --- |
| Announcing our Newest Benefit with AUSA | |
EANGUS/AUSA
As part of our continuous commitment to the strength of EANGUS, we are thrilled to announce EANGUS's expanded relationship with the Association of the United States Army (AUSA). AUSA will provide us with its considerable expertise in conference management to increase the number of exhibitors at our Annual Conference in Charleston, WV. This will provide us with the resources needed to support our members and programs. EANGUS, as an Association Member in AUSA, is able to extend this partnership to our members in the form of a 1-year membership in AUSA starting December 31, 2017.

This new offer gives you additional member benefits, such as a digital subscription to AUSA's professional development publications, like ARMY Magazine and AUSA News. The full range of AUSA member benefits is on their website at www.ausa.org/benefits-services. If you are already a member of AUSA, this membership will be in addition to your current AUSA membership.
| | |
| --- | --- |
| Support We Care For America while you shop! | |
EANGUS
Shop for everyone on your gift list this holiday season by clicking here, and Amazon will donate to EANGUS We Care For America Foundation Inc.

| | |
| --- | --- |
| Shop with Benefits! | |
EANGUS
EANGUS Members save more, with our new and enhanced member benefit programs! Visit https://eangus.org/benefits-2/ to learn about the member discount programs we've created, to save you money on everyday products and services ranging from travel to shopping, and insurance to health and wellness. These programs are made available to all members and their families because of your membership!




| | |
| --- | --- |
| Company Solo and Team CDL A Drivers Needed! | |
EANGUS
For GUARANTEED COMPENSATION and our PREMIUM PAY OUT, Call Mike at 877-417-7170 or visit www.cadencepremier.com.

Why Cadence?
GUARANTEED PAY!!!!

As a part of the Cadence team, our Class A CDL driver can expect honestly and to be treated with respect, all while knowing that you're an important part of the team that helps build our success.

We take great care of all of our drivers, but you should really check out our TEAM DRIVING OPPORTUNITIES. Are you Solo? We can partner you up, no problem!

Click here for a video about Cadence's story, culture, and what they can offer you.
READ MORE
| | |
| --- | --- |
| Take a well-deserved vacation with Boots to Journeys | |
EANGUS/Boots to Journeys
Boots to Journeys serves military families by meticulously planning effortless escapes. Their vacations help you recapture memorable moments which were put on hold during your years of service, while we focus on the details and help protect your investment for the next adventure in your life.

Boots to Journeys is an EANGUS Bronze Corporate Partner and books Executive Council travel.
READ MORE
| | |
| --- | --- |
| From our Platinum Partner — Recruit Military | |
EANGUS
RecruitMilitary is America's top military-centric employment-focused resource. We understand and appreciate the immense talent stemming from the military community, because we are a part of it. Together with EANGUS, we are proud to present a new resource center that is focused on ensuring that all member of the National Guard have access to gainful employment and career opportunities. Your selfless service to America is forever appreciated and Corporate America recognizes your talent. We are here to make sure you can pursue professional development and sustainability, while you serve and protect the country.

Through this resource center, you have access to 250,000+ career opportunities through our job board nationally, with the ability to see who is hiring directly in your area/zip code. You will also have access to 125+ ALL MILITARY career fairs annually. If you do not reside in a market where we hold a physical career fair, we also hold 6 virtual career fairs annually, based on region (Western, Central, and Eastern). Within this resource center, you will also find tutorials on how to stand out on our job board, build a profile that showcases your military background and talent, build and translate a military-to-civilian resume, as well as download an ATS-friendly resume template. Need help developing your interviewing techniques, or simply understanding general best practices? We have you covered on that front as well. Please join us, and get connected with the next great career opportunity!

EANGUS Recruit Military Employment Resources
Job Search Here
| | |
| --- | --- |
| EANGUS/NGAUS Short Term Recovery Insurance Plan | |
EANGUS/NGAUS
READ MORE
| | |
| --- | --- |
| Thank you to our Corporate Partners for their support | |
EANGUS
Check out our Corporate Partners' products and services that support EANGUS.

To view our Partners via the EANGUS Site: http://eangus.org/corporate-partner-list/


---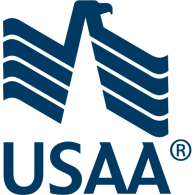 Special thanks to our Affinity Partner, USAA!

| | |
| --- | --- |
| Take Command: Increases to TRICARE Pharmacy Copayments Coming Feb. 1, 2018 | |
TRICARE
On Feb. 1, 2018, copayments for prescription drugs at TRICARE Pharmacy Home Delivery and retail pharmacies will increase. These changes are required by law and affect TRICARE beneficiaries who are not active duty service members.
READ MORE
---
Missed last week's issue? See which articles your colleagues read most.
Don't be left behind. Click here to see what else you missed.
---